i posted this in my table thread but thought it ought to go here too
i made a cheapass laser cross hairs for the plasma table.
everything mounts on the torch head of the hypertherm powermax 65
cut this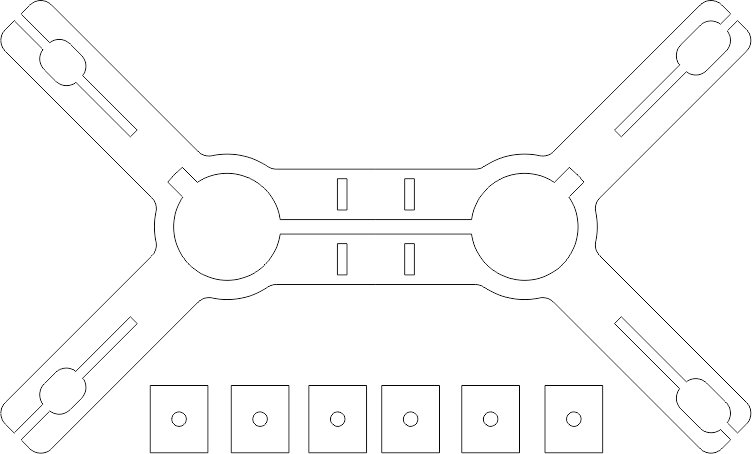 folded it like this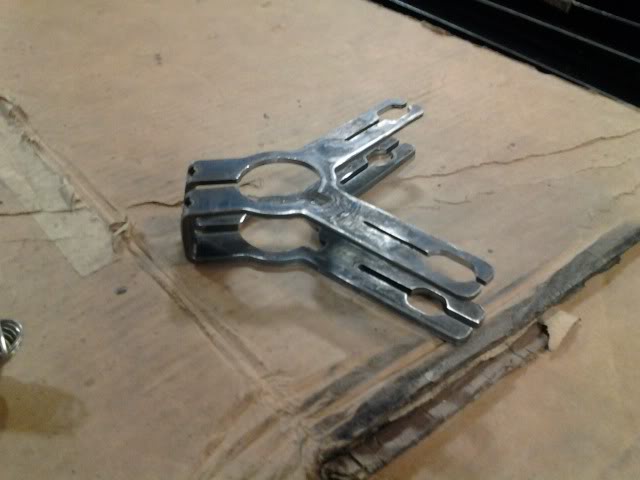 and mounted it like this, the tabs are threaded 1/4-20 and welded in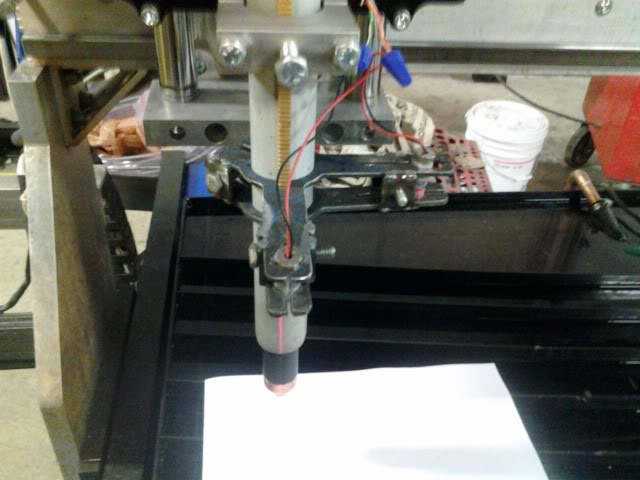 i used 2 cheap 5V 650num Red line adjustable focal length laser that i found on ebay. $7 for 2 shipped from china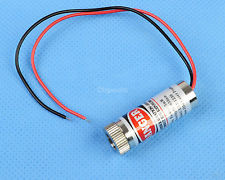 for power i used an old pc power supply that i had laying around.
yellow wires are 12v, orange wires 3v and red wires are 5 volt; easy peasy
the power supply needed a draw on it to work correctly, i add the 12v bulb just for the load
it's just wire tied to the center support under the table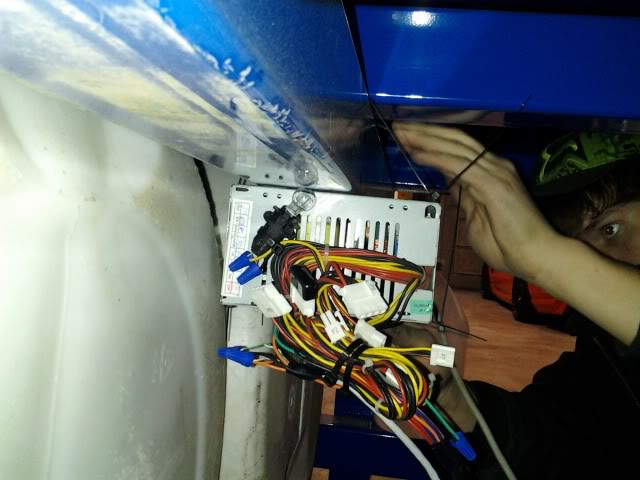 i control the on/off with the xbox controller shoulder buttons.
preset functions for mist and flood coolant turn on aux outputs 2 & 3 on the candcnc box.
a little tweeking of the bracket with a die grinder gives me a true right angle locator for material